The Total Solution (we do it all for you)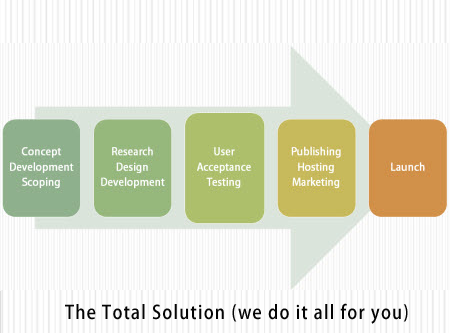 Professional Learning Workshops
Want to learn how to design and develop your own location-based mobile adventure?
Our workshops are hands-on and take you through all the steps of designing and developing a great location-based mobile adventure. We cover topics on audience analysis, developing and integrating effective narratives, choosing the level of fact vs entertainment to include, how and what compelling multimedia fits with your content, the importance of location-interaction, game-play, social media and the best use of location place types.
You will learn how to assemble, configure, publish and play a location-based mobile adventure in either 7scenes or the mobile learning academy leaving the workshops with new ideas, knowledge and skills to begin building mobile adventures into your business, cultural institution, community event, workplace training or educational programs.
Advanced workshops are offered on request and cover the pedagogy of mobile learning, digitising content, video production and using social media. Onsite support (including the loan of smart mobile devices) for launch events can also be arranged.
Mobile Adventures Australia can facilitate the hosting of your mobile adventure through a subscription service in the state-of-the-art 7scenes mobile storytelling environment. This provides your organisation with a personal channel and fast and easy access to the online Scene Maker that lets you update information at any time. Once published, your mobile adventure will be discoverable on the web and the free 7scenes app for iPhone and Android. Inbuilt analytics will allow you to track its usage by players.
If you want to publish your mobile adventure as your own app, we will facilitate this through 7scenes or the Mobile Learning Academy. They can quickly create an iPhone or Android app that fully integrates your brand. It will be your app in the App stores with your brand name and with your content. It will have an App icon, splash screen, your preferred colour sets and will be linked to the online Scene Maker with which you create and publish your mobile adventure so you can continue to update it.
Experienced, professional online designers and educators will create your mobile adventure
Developed and hosted on state-of-the-art mobile story platforms 7scenes or mobile learning academy (for education)
We offer professional learning workshops to ensure your team can continue to update and extend your mobile adventures
Successfully tested on both iOS and Android smart mobile devices
We offer ongoing support because we care about your mobile adventure experience as much as you do.
To anybody thinking of adding a location-based mobile adventure like we did as a tourism attraction– do it! The concept itself is amazing, and on top of that, Roger Edmonds commitment and communication to the project as the creative director and to the stakeholders was outstanding!
Mobile Adventures Australia have given us the chance to showcase our message of the work and life of Sir Charles Todd in Adelaide across a wide client base.  They have taken the worry out of the technology and allowed us to concentrate on the content. Thanks again for your great work Roger.
I would like to extend a special thank you for your excellent support of the Year 4, 5 students in the design and development of our mobile science adventure at the Adelaide Zoo. It has been a great learning experience for all of us. You provided excellent support and students are very proud of their achievements.
I want to congratulate you on your incredible achievement as a Finalist in the 2011 Computerworld Honors event for your visionary application of information technology to promote positive social, economic and educational change.