The Total Solution (we do it all for you)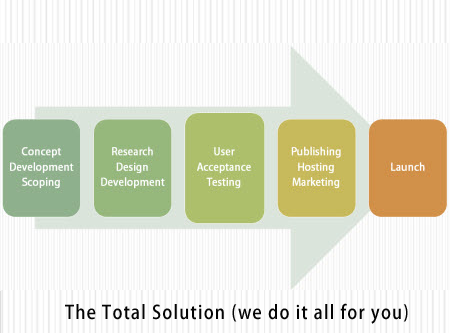 Professional Learning Workshops
Want to learn how to design and develop your own location-based mobile tour/adventure?
Our workshops are hands-on and take you through all the steps of designing and developing a great location-based mobile tour/adventure. We cover topics on audience analysis, developing and integrating effective narratives, choosing the level of fact vs entertainment to include, how and what compelling multimedia fits with your content, the importance of location-interaction, game-play, social media and the best use of location place types. You will learn how to assemble, configure, publish and play a location-based mobile adventure leaving the workshops with new ideas, knowledge and skills to begin building mobile tours/adventures into your business, cultural institution, community event, workplace training or educational programs.
Advanced workshops are offered on request and cover the pedagogy of mobile learning, digitising content, video production and using social media.
Mobile Adventures Australia can facilitate the hosting of your mobile tour/adventure through a subscription service to the My Tours or STQRY online mobile platform. This provides your organisation with your own app, and fast and easy access to the online Tour Maker that lets you update information at any time. The team can quickly create an iPhone or Android app that fully integrates your brand. It will be your app in the App stores with your brand name and with your content. It will have an App icon, splash screen, your preferred colour sets. Once published, your tours will be discoverable in the app and can be free to play or chargeable. Inbuilt analytics will allow you to track its usage by players.
An experienced, professional online designer will create your mobile tour/adventure
We offer professional learning workshops to ensure your team can continue to update and extend your mobile tours/adventures
Successfully tested on both iOS and Android mobile devices
We offer ongoing support because we care about your mobile tour/adventure experience as much as you do.
To anybody thinking of adding a location-based mobile adventure like we did as a tourism attraction– do it! The concept itself is amazing, and on top of that, Roger Edmonds commitment and communication to the project as the creative director and to the stakeholders was outstanding!
Mobile Adventures Australia have given us the chance to showcase our message of the work and life of Sir Charles Todd in Adelaide across a wide client base.  They have taken the worry out of the technology and allowed us to concentrate on the content. Thanks again for your great work Roger.
I would like to extend a special thank you for your excellent support of the Year 4, 5 students in the design and development of our mobile science adventure at the Adelaide Zoo. It has been a great learning experience for all of us. You provided excellent support and students are very proud of their achievements.
I want to congratulate you on your incredible achievement as a Finalist in the 2011 Computerworld Honors event for your visionary application of information technology to promote positive social, economic and educational change.
The LBMLG presented at mLearn2016 was a conference highlight. The activity was highly engaging and highly effective in promoting our learning about the local history of the area. It did this by focusing on active learning in an authentic, real-life context. I can think of many other disciplines and situations that this tool could be applied to enhance student engagement and students' learning outcomes".
Location-based mobile learning games are an engaging addition to hands-on exercises designed to get students experiencing the challenges and stimulation of learning geology in the field. They enable both reconnaissance and reflection on the key scientific concepts and relationships that we explore. This adds significant value to critical learning done in the field, and as a course coordinator I have found Roger and the team very willing to create and implement innovative ideas to achieve this goal.
There has been nothing but praise from Councilors and Members of the Australian Institute of Training and Development for your Mobile Learning Application. Your continued references to students and adult workers from a variety of workplaces certainly resonated with our L&D and HRD-centric audience.
Geo-information is the lifeblood of tourism and supporting students to design and use a mobile app in their tourism course significantly added to their learning experience. By doing this, students had the opportunity to better understand the use and impact of mobile technologies and geo-information on tourists' behaviour and appreciate the value of integrating mobile apps in tourism business operations.

I highly appreciate the guidance and support from the project team, specifically Roger and Simon, for their consultation but also practical help and assistance in implementing the infrastructure, training and supporting students to design their own mobile mobile app.
A big thank you to Roger for his patience and support in helping develop the 'Tonsley…..Marion Lives Here' mobile adventure app. We are delighted with the results and hope that this amazing game encourages the wider community to visit our vibrant city. Roger was professional, extremely helpful and approachable and a pleasure to work with.
Our collaboration with Roger from Mobile Adventures Australia has enabled us to present our Society's local history knowledge in a fresh, exciting way. Roger's guidance in creating a multimedia display, clear interesting dialogue and fun 'end tasks' has helped us access a wider audience. We are grateful to Roger for this opportunity.